Advisory Council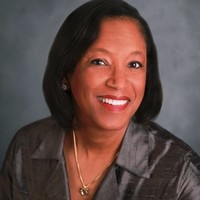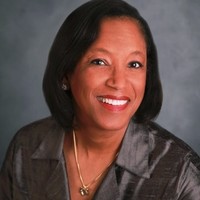 Teveia Barnes, Executive Director, Lawyers for One America


See more

Teveia Barnes was appointed by Governor Brown as the Executive Director of the California Infrastructure and Economic Development Bank (IBank) on July 12, 2013.  IBank's mission is to finance infrastructure, economic expansion, clean energy and water projects and to promote small business in the State of California through the Small Business Finance Center.  Barnes is dedicated to IBank promoting a healthy climate for job creation and retention, contributing to a strong economy and improving the quality of life in California communities. IBank's statutory powers include the authority to issue tax exempt and taxable revenue bonds, make loans and provide credit enhancements for a wide variety of infrastructure, clean energy, water and economic expansion projects to state and local governments, universities, schools and hospitals.  As IBank approaches $34 billion in infrastructure and economic expansion financings, IBank continues to be motivated to assist state and local municipalities, universities, schools and hospitals meet the financing challenges faced by infrastructure, clean energy, water and economic expansion projects throughout California.

Prior to joining the IBank, Barnes was commissioner at the California Department of Financial Institutions where she was the chief state regulator of depository financial institutions responsible for the licensing, examination and supervision of such financial institutions, including banks, credit unions, savings associations, trust companies, foreign banking organizations, and money transmitters.  Barnes was a partner at the law firm of Foley and Lardner LLP for over 7 years with finance and regulatory experience primarily representing banks and other financial institutions. Barnes was executive director and general counsel at the Bar Association of San Francisco from 2001 to 2003.  Barnes worked at the Bank of America National Trust and Savings Association from 1986 to 1999 in multiple positions, including associate general counsel and senior vice president, where she was a member of the Policy Committee and represented BancAmerica Securities Inc. and the Investment Management, Real Estate, Corporate Trust and Commercial Divisions of Bank of America.

Barnes has been active long in professional and civic affairs.  She served as executive director and volunteer lawyer at Lawyers For One America promoting the increase of diversity and pro bono legal services in the legal profession as part of President Clinton's One America initiative.  She served on the boards of directors for the U.S. Bank Advisory Board of Northern California, Rice University, On Lok, Inc., American Conservatory Theatre and Hospice by the Bay.

Barnes earned a Juris Doctorate from New York University School of Law in 1978 and received her BA degree in economics, political science and German studies from Rice University in 1975, where she was an Arthur B. Cohn Scholar.
---
Bryan Garcia, President and CEO, Connecticut Green Bank

Expand Bio

Bryan Garcia is the president and CEO of the Connecticut Green Bank the nation's first state-level green bank. The green bank model is demonstrating how smarter use of public resources can attract more private investment in the clean energy economy reducing the energy burden on households and businesses, creating jobs in local communities, increasing the deployment of clean energy, and reducing greenhouse gas emissions that cause global climate change.

Before joining the Green Bank, Garcia was program director for the Yale Center for Business and the Environment. At Yale, Garcia led efforts to develop a leading global program responsible for preparing environmental leaders for business and society. There he was co-editor of two publications Carbon Finance: Environmental Market Solutions to Climate Change and Carbon Finance II: Investing in Forests for Climate Protection. Prior to Yale, he served as Connecticut's Climate Change Coordinator where he supported the Governor's Steering Committee on Climate Change. Early in his career, he was a U.S. Peace Corps Volunteer specializing in NGO capacity building and environmental education in the Republic of Kazakhstan.

Bryan is the Co-Chair of the Financing Solutions Working Group of the State Energy Efficiency Action Network (SEEAction Network), on the advisory boards of the Institute for Sustainable Energy at Eastern Connecticut State University, University of Connecticut School of Engineering, and the Yale Center for Business and the Environment, and recently joined the Board of Directors of the Institute for Sustainable Communities.

He holds a B.S. degree in political economy of natural resources from U.C. Berkeley, M.P.A. in public and non-profit administration and an M.B.A. in finance from New York University, and an M.E.M. degree from Yale University.
---
Alan Gordon, Senior Fellow for Climate Impact Score, Climate Action Reserve 

Expand Bio

As Senior Fellow for the Climate Impact Score (CIS), a program of the Climate Action Reserve, Mr. Gordon is assisting the Reserve with advice and business development efforts for CIS.

Immediately prior to joining the Reserve, Mr. Gordon served as Deputy Treasurer for Legislation and Infrastructure Financing for State Treasurer John Chiang, where his responsibilities consisted of managing opportunities for green finance throughout the 16 Boards Commissions and Authorities in the office of the State Treasurer. Prior to that, Mr. Gordon served as Deputy Controller for Environmental Affairs for Controller Chiang, serving as Chair of the State Lands Commission and as a member of the Ocean Protection Council, among other roles. He began his career as an environmental attorney and served as Counsel and Principal Consultant to the California Senate Committee on Environmental Quality for more than 20 years. Mr. Gordon is also an adjunct faculty member at the University of California, Davis where he teaches environmental policy.
---
Sean Penrith, CEO, Gordian Knot Strategies

Expand Bio

Sean is the CEO of Gordian Knot Strategies, a strategic problem solving consulting firm with expertise in conservation finance, sustainability, and carbon markets. Previously, Sean served as executive director at The Climate Trust (TCT), a mission-driven nonprofit established in 1997 that manages a $22 million carbon investment fund to deliver offset acquisition programs for utilities, governments, and large businesses. TCT's specialty is in the forestry, agriculture and livestock sectors working in both the voluntary and compliance markets. During his tenure, Sean worked on TCT's latest initiative to prove that environmental performance can be relied on to repay impact investors market rate returns while deepening the level of greenhouse gas reductions. 2016 saw the launch of Climate Trust Capital, a pilot carbon investment fund to demonstrate this thesis.

Sean is a recognized Portland Connector, an Edison Awards and Pivotal Leader nominee, an alumni of the EMERGE Leadership for Sustainability program, a member of the Association of Climate Change officers, a UNITAR Climate Change Diplomacy graduate, an advisor to MIT's Climate CoLab initiative, and an Observer to the Green Bond Principles. He holds a BSc in electrical engineering from the University of Cape Town.

Sean presents frequently on topics that include conservation finance, green building, deep carbon reduction strategies, carbon mechanisms and markets, the future of sustainability, and climate change.

Sean is an avid sailor and can be found on any navigable body of water on his boat with his wife Meredith and son Quinn.
---
Douglass Sims, Director of Strategy and Finance, Center for Market Innovation, NRDC

Expand Bio

Sims joined NRDC in 2010 after spending a number of years as an associate at an international law firm, where he helped finance energy and infrastructure projects in Latin America, Africa, and other emerging markets around the globe. Today, he works on a wide range of issues related to renewable energy deployment in the United States and abroad. Sims holds a bachelor's degree in philosophy from Stanford University and a JD from Harvard Law School. He is based in New York City.